Halya II @ Daunan Worldwide, Alam Perdana
Official Launch 2nd Phase of Halya 2
Sat, 26 March 2022 | 10am to 5pm
Puncak Bestari 2 Sales Gallery
Be inspired by the new way of living
There is Seriously
No Place Like Home
Halya II is designed specifically for the newly weds, young families and the nest leavers where, maximum space utilisation and practicality are important factors.
Rediscover a new way of living in the latest Halya II @ Daunan Worldwide, Alam Perdana. These ideal starter homes feature practicality at its best, where you get to fulfill any type of layout you can imagine. Aspire to inspire the way you live, work, learn and play when you discover fresh new ideas in maximizing space utilisation that is brought to the fore.

Home Office
For more private home office needs, remodel the ground-floor bedroom 4 into a productive business space, equipped with a mini yard garden and a bathroom for that much needed escape or a quick break, uninterrupted. Just make sure you have a door sign ready.

Multi-functional Space
Now that so many daily norms are confined indoors, a greater array of activity space and adaptability is required. Be it quickly flipping an area from a virtual learning hub into a social content creation space or an area to bond, Halya II stands ready to provide.

Recreational Extension
Access to the outdoors is valuable in these vulnerable times, so it is important to carve out some landscape for a refreshing, bright and airy escape. Repurpose your car porch with a wading pool on sunny days, or perhaps an al-fresco dining experience to indulge your BBQ cravings! Enjoy basking under the stars from the comfort of your private balcony. Build a mini camp site and lead your little ones on an exciting bedtime adventure.
The Flexible and Practical Home
You Definitely Need
By understanding how to transform traditional concepts, we better prepare to live, learn, work and play in a single location. The beauty of an open layout is that it is designed to be just that – OPEN. Keep a watchful eye on the little one in the living area whist you busy yourself in the kitchen or home office.
A truly inclusive design.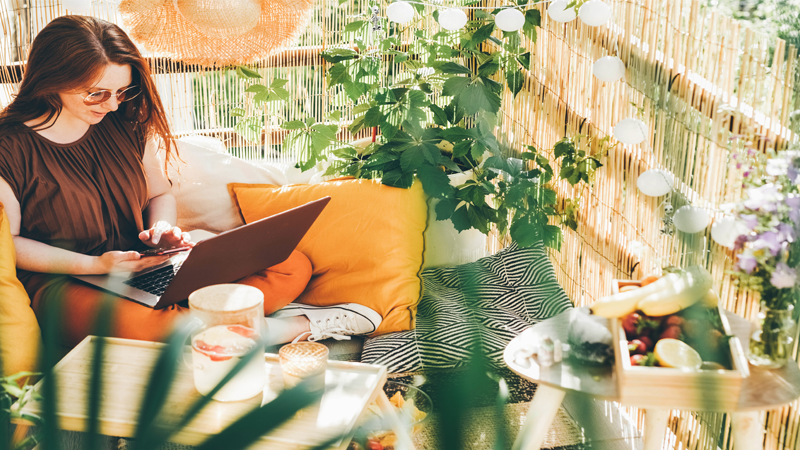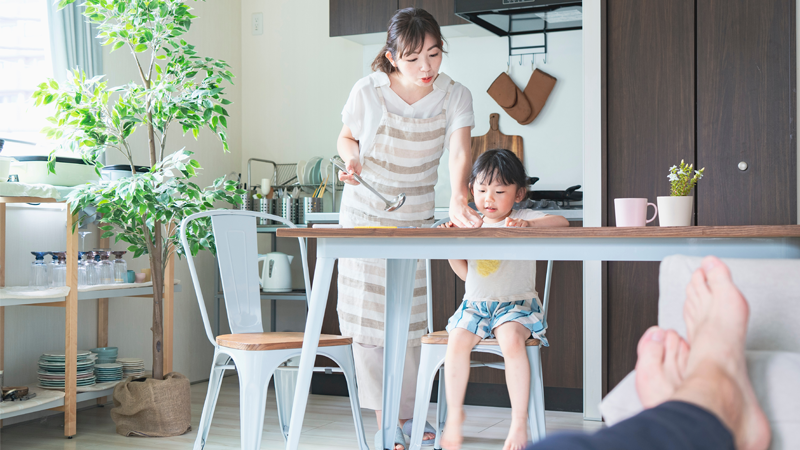 Cross Section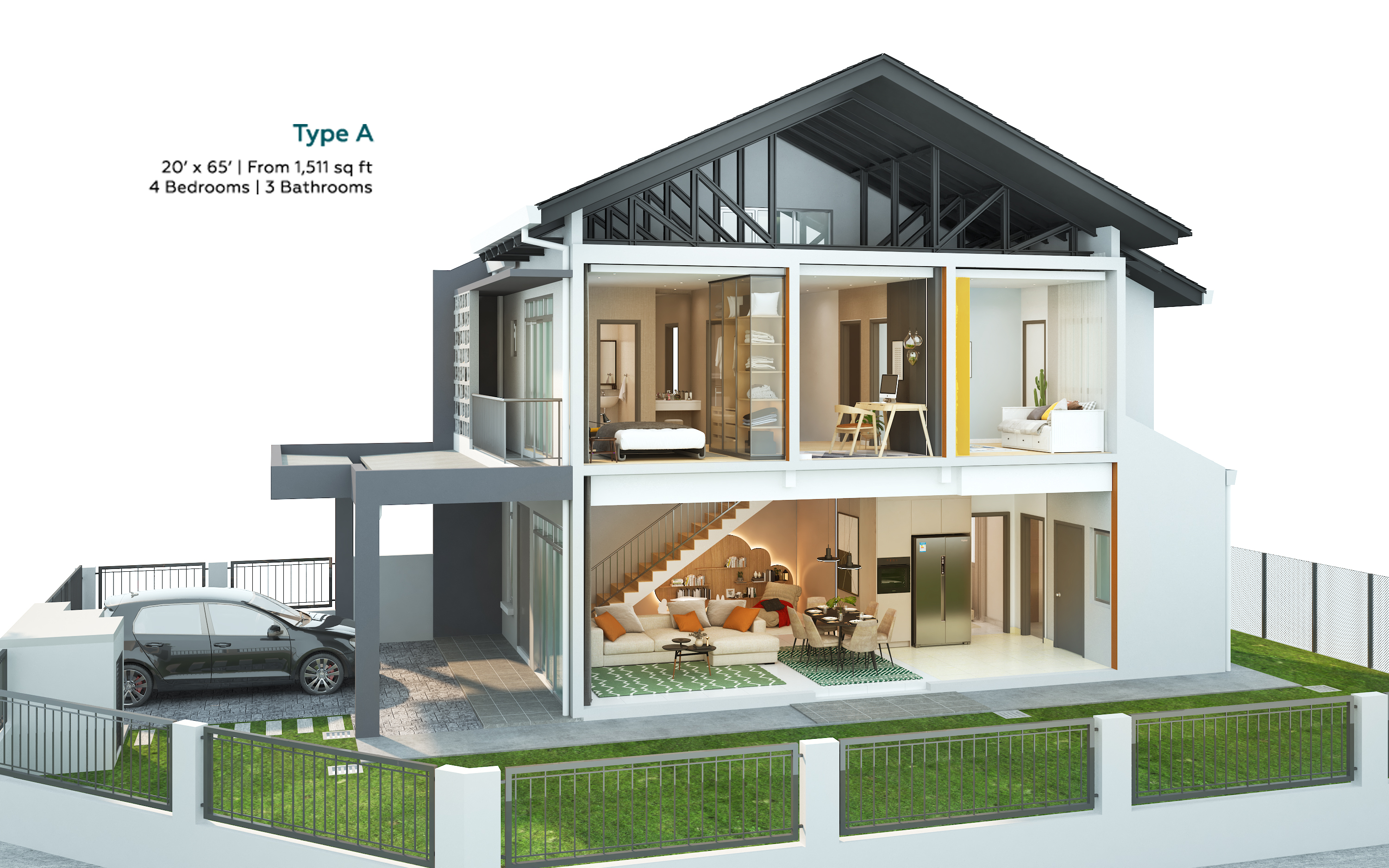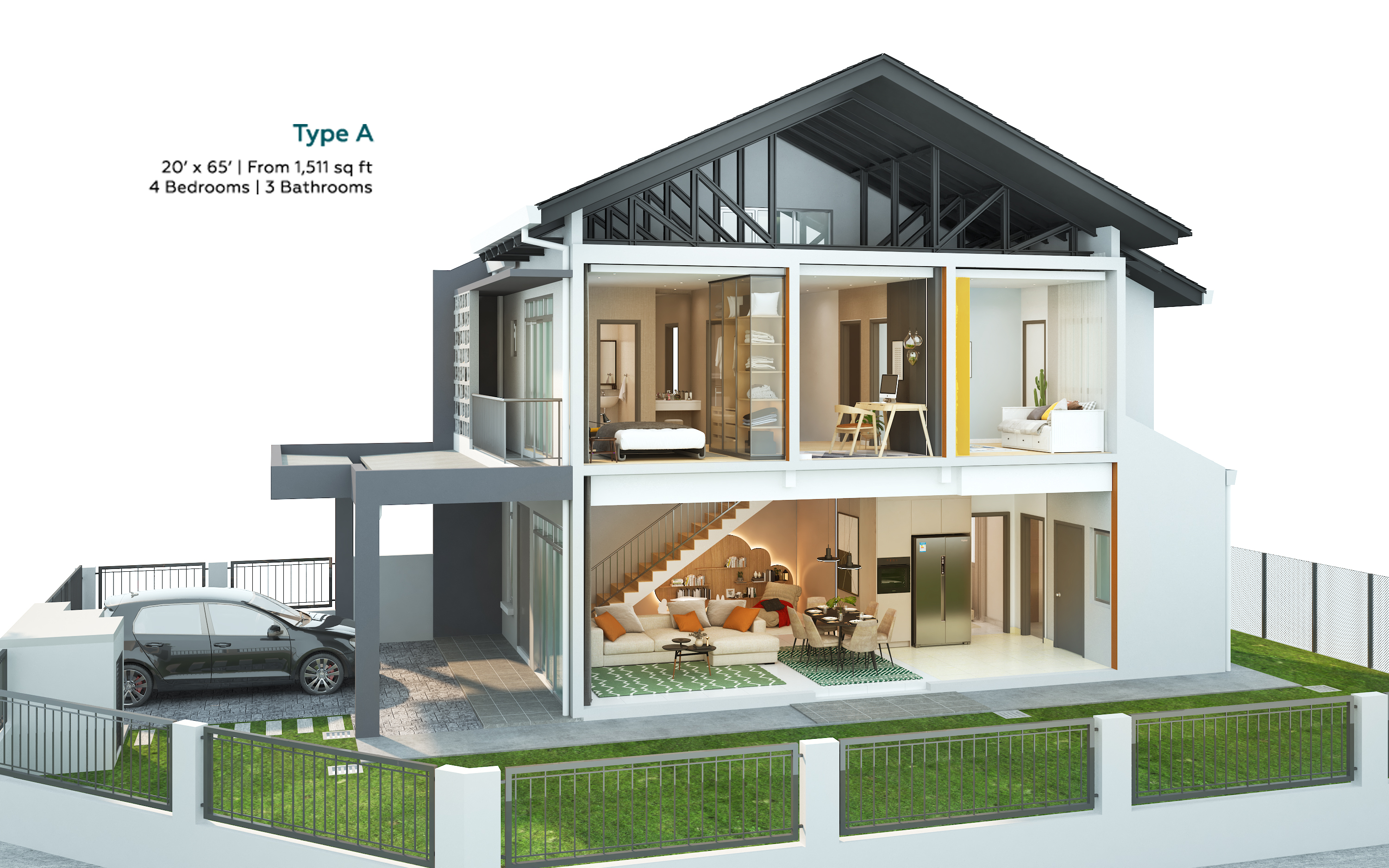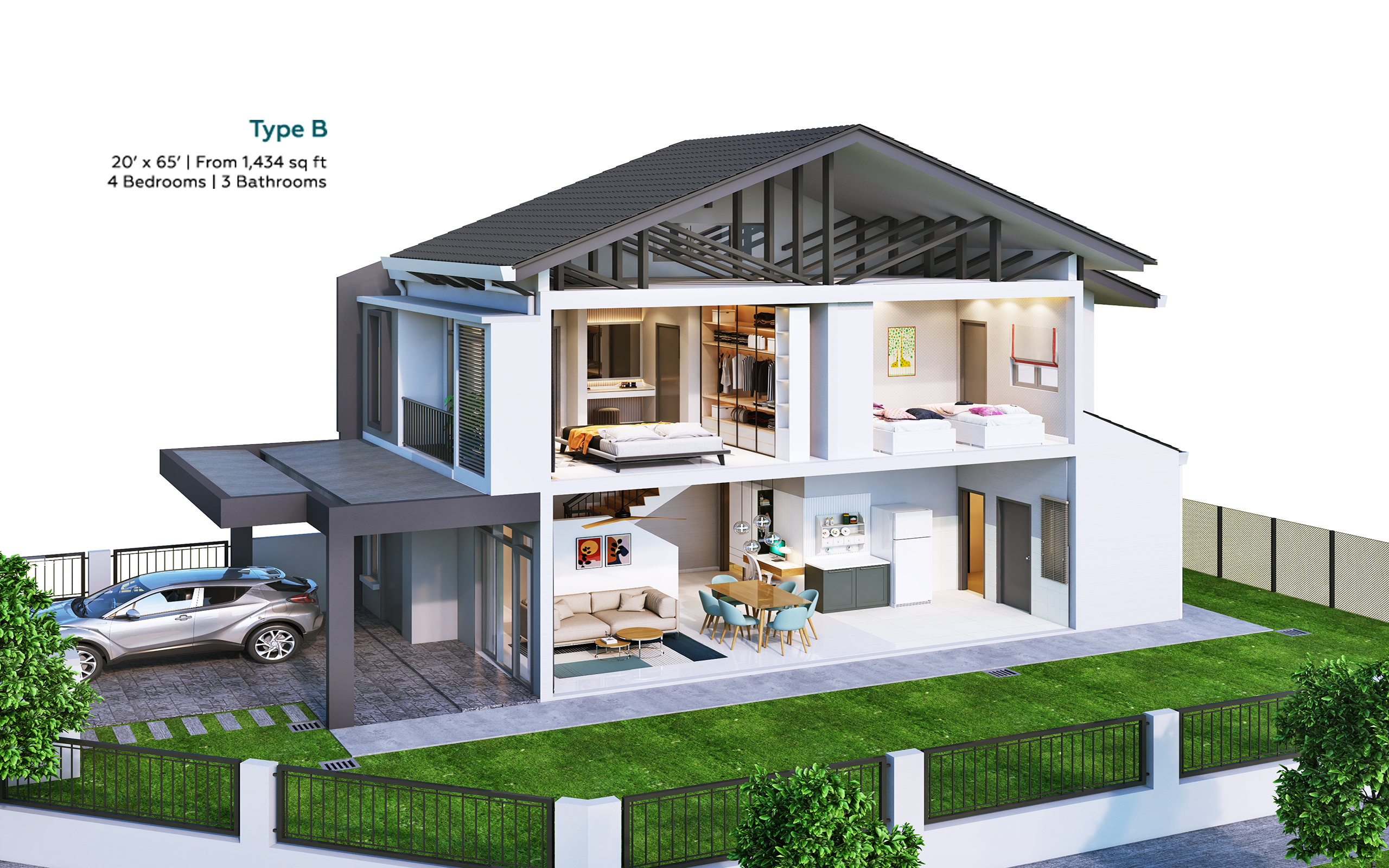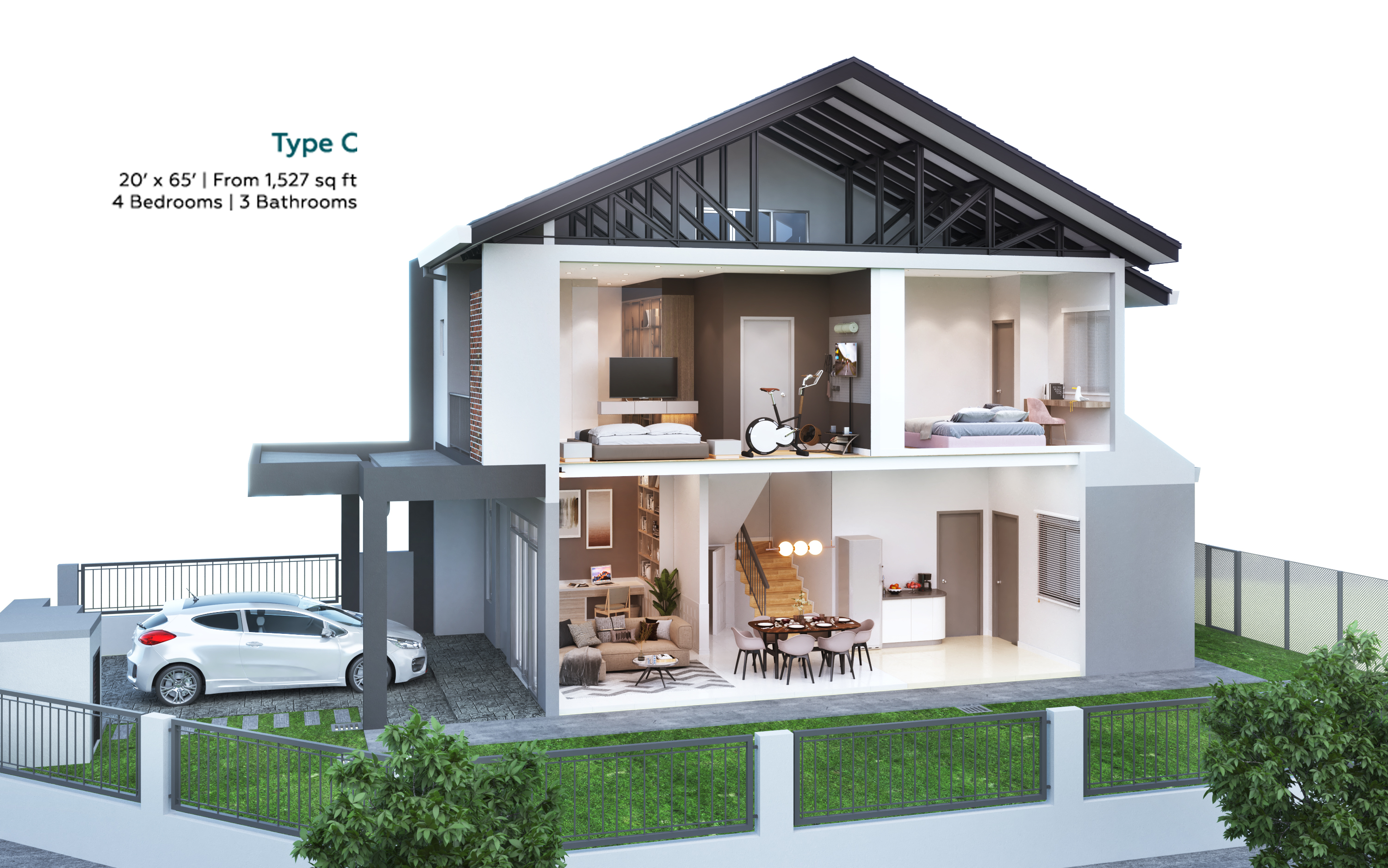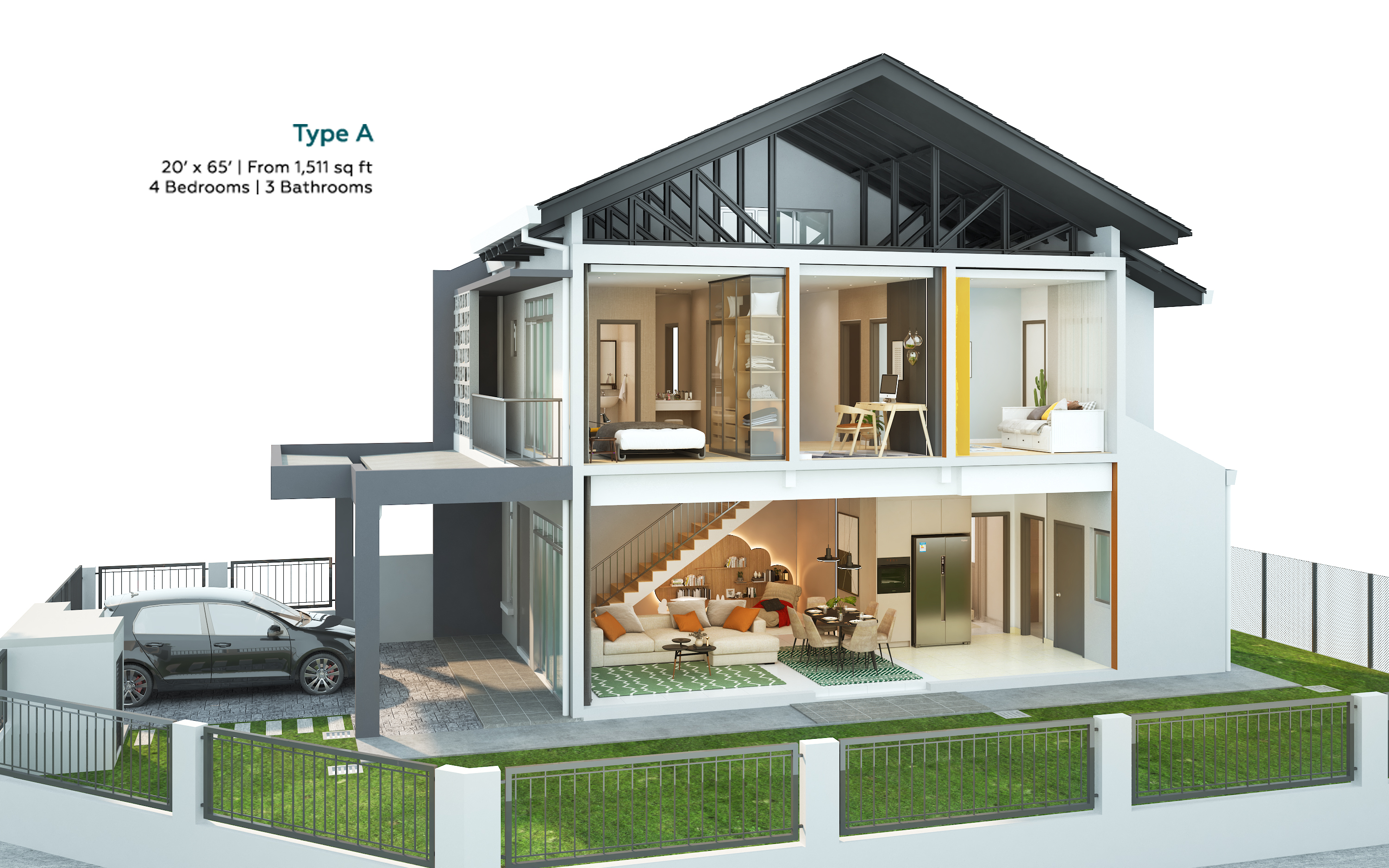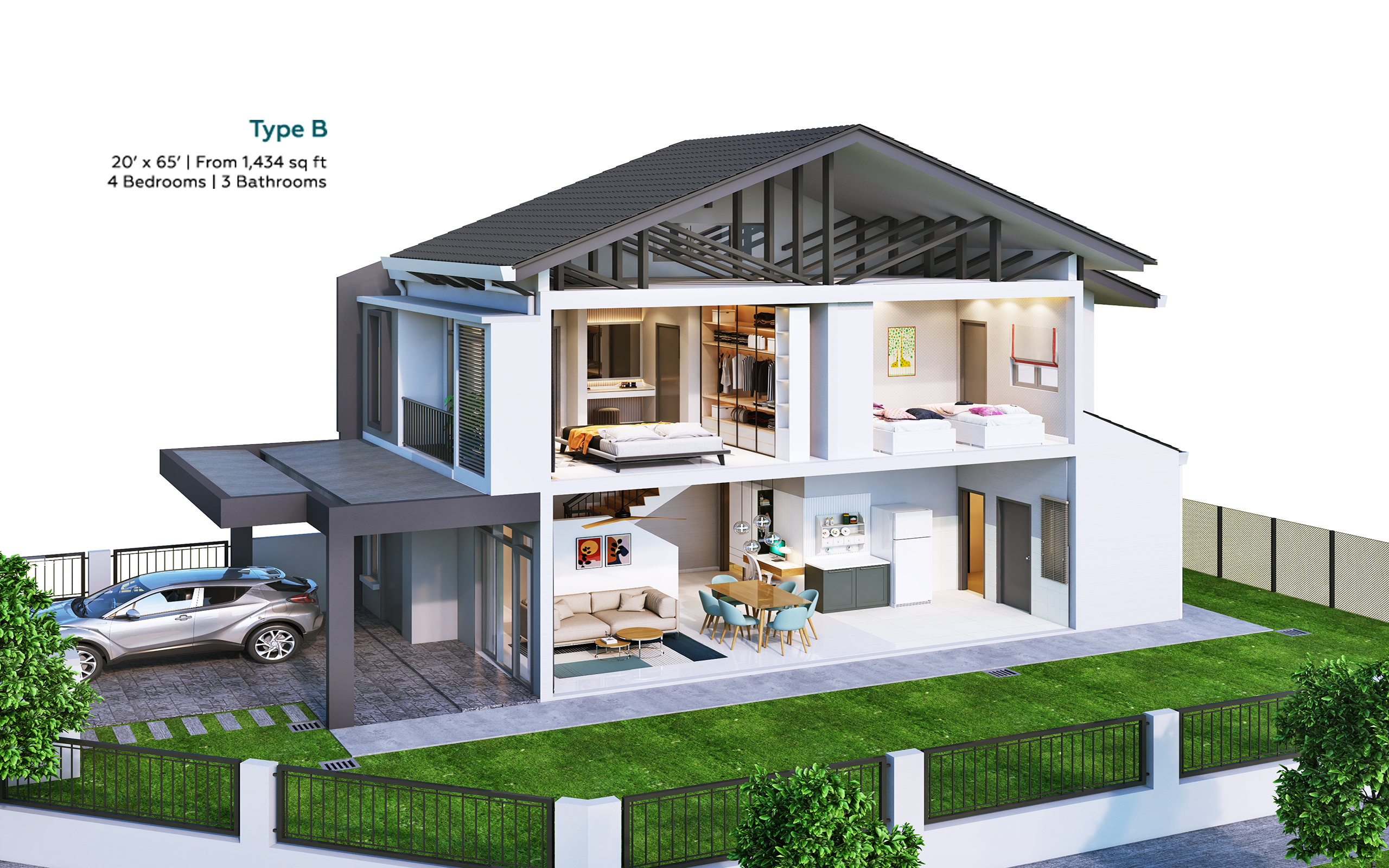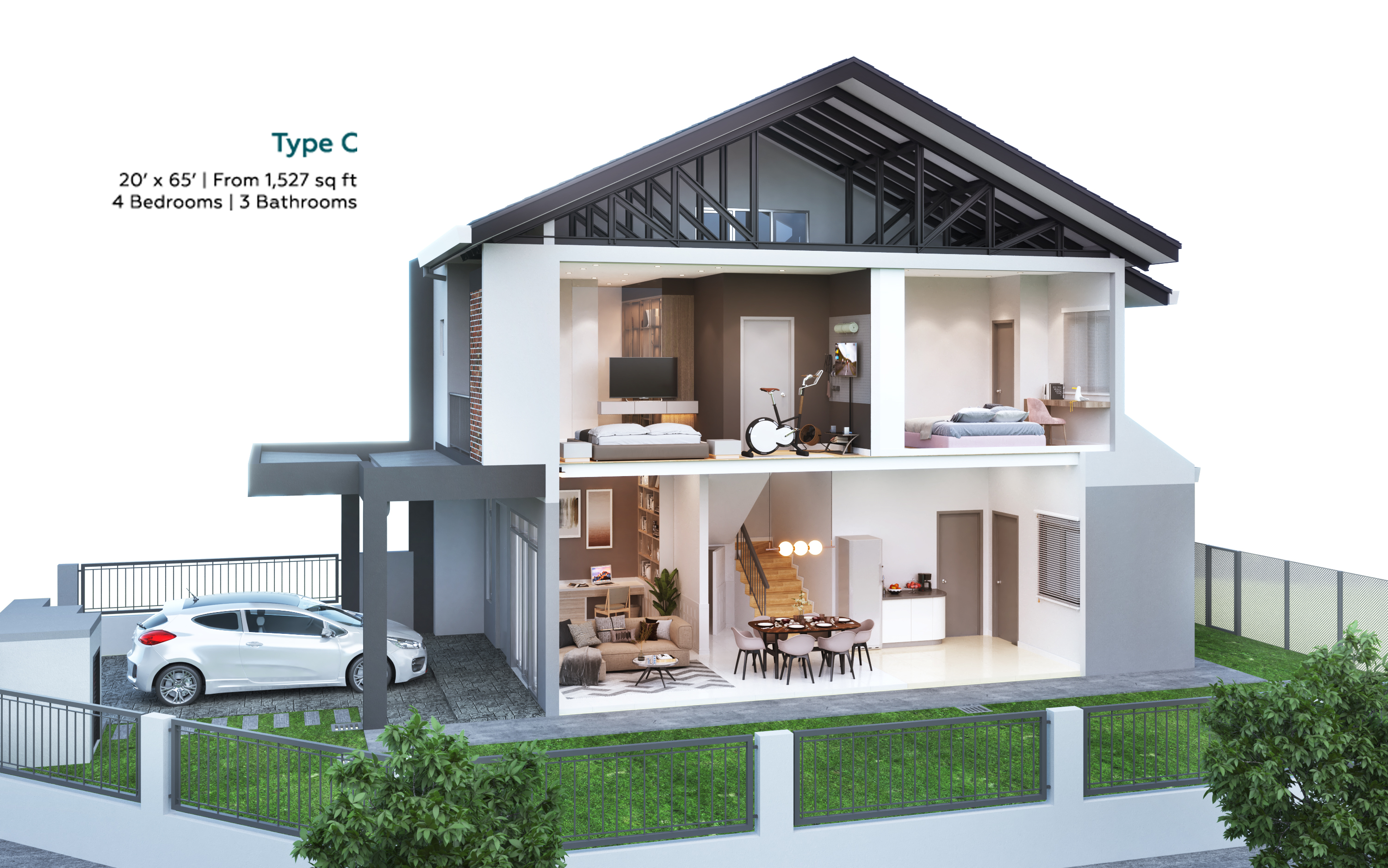 Site Plan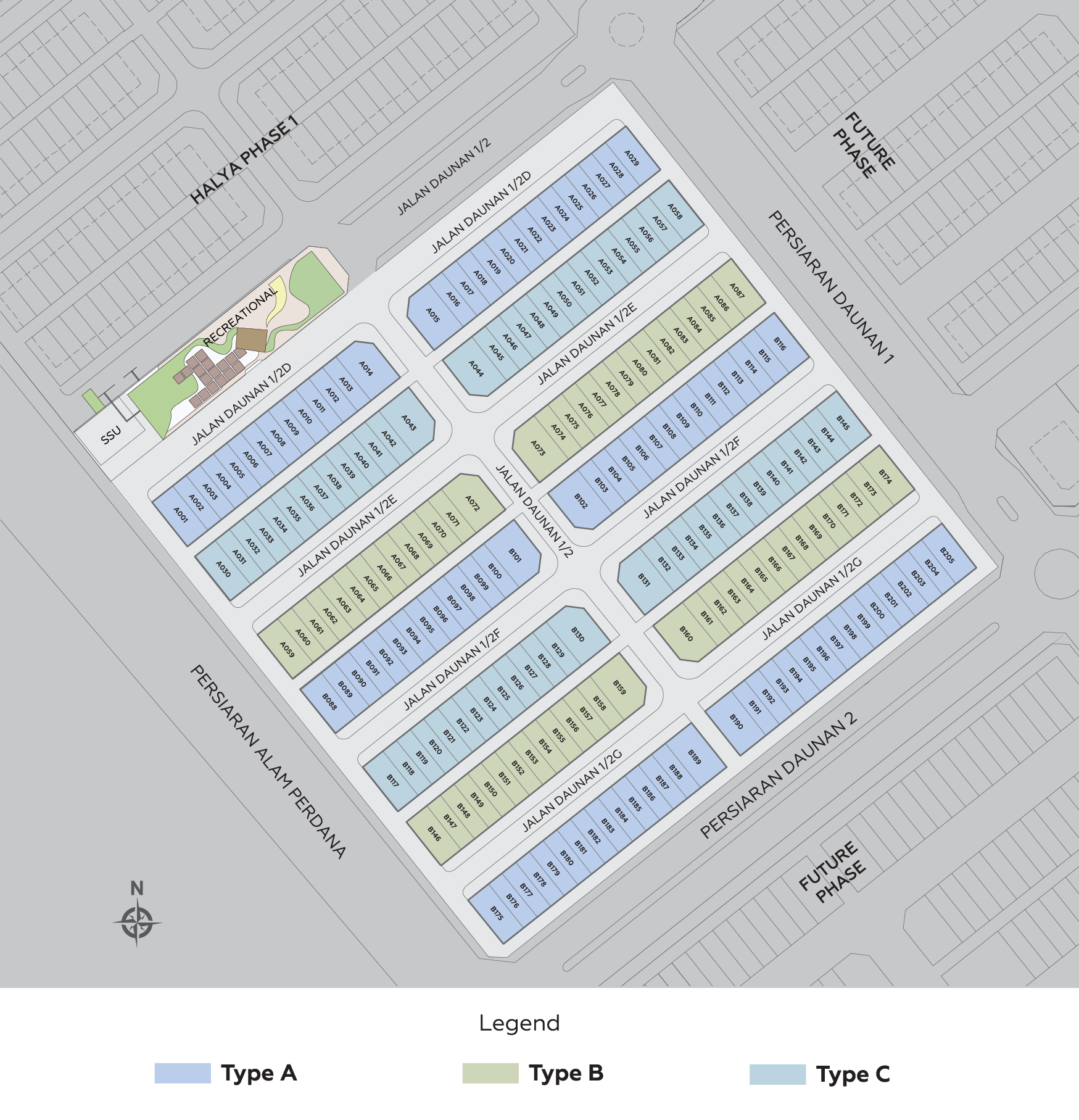 Convenient Living for The Family

A Bright Start for your
Children's Future
Your children education needs closeby. From schools (S.K & S.M.K Puncak Alam) to higher-learning institution
(UiTM Puncak Alam).

Health and Well-being
for The Family
All of your family necessities
(medical centres, clinics, police station) covered within
the vicinity.

Essentials and Recreationals
for your daily needs
Hypermarkets, grocers to banks
and many more other commercial
developments just a
short drive away.